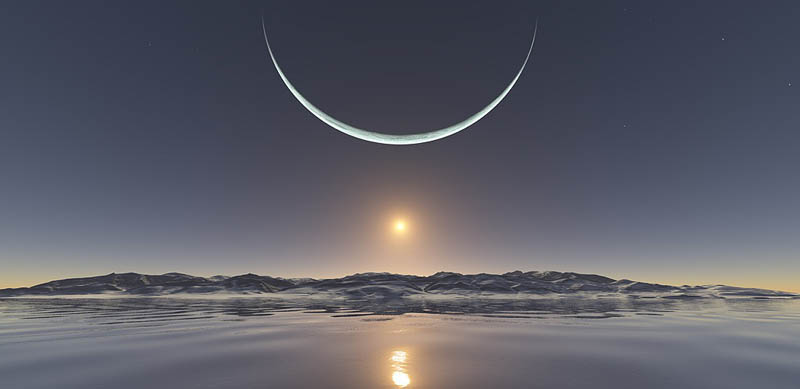 Every month, on or around the new moon, I have an ongoing class on this subject.
I love these classes as the study of the moon cycles help me to make skillful decisions and point my life in the direction that most relates to my current and long range goals.  The class also hones in on the collective focus helping us to understand the current dynamics of social consciousness.
I will also be giving classes when possible on significant current planetary activities including planets changing signs, solar and lunar eclipses, planets making challenging or very favorable aspects to one another and planets going retrograde.  When planets move in a retrograde fashion it can represent a challenging time both individually and collectively. From the earth, if we look up in the sky and watch the motion of the planets against the backdrop of the stars, we usually observe them moving in one direction.  A planet (not sun or moon) can appear to slow down in its orbit, stop, and then go backwards, or retrograde, for a period of time.  This represents a time of more processing for folks, more delays and obstacles, and generally a more inward turning time.  Information on these interesting changes helps to guide and regulate our reactions and responses to life thereby navigating our choices more skillfully.
For current classes and more information, please visit our News & Events page.
---
Classes
This price includes class handouts.
Please bring your birth chart to all astrology classes or order one for you or a loved one for $6.00.
Don't forget to fill out the Personal Information Form.
Pre-registration is required 3 days before class.
Call ahead at:
(530) 241-4588
as there are space limitations.
Click on the link below to pay in advance.
---
Distance Learning
If you cannot attend a class, you may have the handouts and links to the recorded session and all class handouts for $30.00.
Distance Learning/Classes – $30


You may also attend the class through Skype. Just let me know a few days ahead of time so I can send you the class handouts beforehand. We should also connect up with our phone numbers via Skype a few days before so there is no problem at the night of the class. Distance classes are always $30.00 for the extra time sending links and handouts. Handouts will be sent via email.
---
For those who just want the handouts, the fee $10.00.
Handouts Only – $10

Another option is receiving a personal 20 minute reading over the phone focusing on class material for $30.00, or a 1/2 hour reading recorded for $45.00
20 Minute Reading – $30 

---
"I had my first reading with Kristin 13 years ago and have been coming back ever since. I joined her classes and found a welcome atmosphere of like minded people all wanting to learn.
We always felt free to ask questions and I think all of us left with something invaluable, a new sense of belonging and understanding that you can't assign a monetary value to.
It has been a great benefit to my life to learn to accept people for who they are and more importantly have a greater understanding of why they are the way they are.
Professionally I have learned from Kristin the value of making the right choices at the right time by understanding the cosmic environment. It makes sense that we would be affected by the atmosphere "Out there" as well as "In Here".
When the weatherman can tell you it's going to be raining you have the benefit of being reminded to take your rain coat… Kristin's my cosmic weather girl and we have weathered a few storms together.
So when a category 5 storm is getting ready to hit your life, Kristin can drive the lifeboat to save you…..whether you sink or swim, well that will be up to you.
I believe knowledge is power and wouldn't want to navigate the complicated waterways of life without her indispensable direction.
I imagine she has been a buoy to a great many people along the way and offered life jackets to a few, now the rest is up to you."
Terra Baker
"Kristin is a naturally gifted and intuitive astrologer. The consistent constellation of traits that make her the perfect astrologer include her tangible knowledge and deep insightfullness.  She is a wealth of information.
In her New Moon classes, she revels upon the antics of the Sky Gods and the effects they have, what they mean to us here on earth, and how to harness their power.
I have found her readings over the last nine years tremendously helpful, validating, and affirming.  Kristin has helped me see my power and my options.  My life has become more rich because of her.
She is dedicated to conscious awareness, wholeness, personal growth, health, healing, and inspiring solutions."
I am her biggest fan!"
Sally Taft